Have you ever seen Harry Potter? Do you know those moving portraits and paintings that line the hallways and staircases of Hogwarts – those have always fascinated me. Maybe it's because I have a love for all things British or because Harry Potter is the best thing to happen to movies in literature in a long time, but when I heard that we were going to be doing a cinemagraph (which is essentially a Harry Potter moving picture), I was VERY excited.  And in my usual fashion, I decided that I must do my cinemagraph in typical British fashion.  So here is my Downton Abbey inspired cinemagraph.
The gist of how to make a cinemagraph is actually quite easy – take a video of a continuous or looping motion and in Photoshop, mask out the areas of the video that you don't want to move.  It takes some precision and exactness when it comes to masking out the area, but it is so rewarding when its done! I love the simplicity of the motion, so I decided to have just a small simple earring moving to draw attention in a subtle way – you almost don't notice it right away, and that's what I love about a cinemagraph!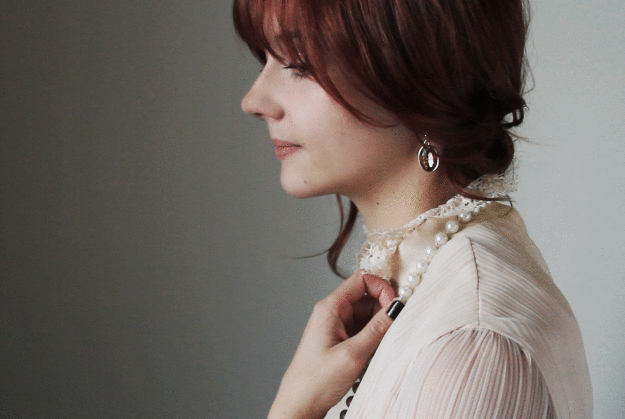 (click on the picture to open for animation)
To see another Downton Abbey inspired cinemagraph, check out my talented friend Erica White's version here!
 And of course, what would a British inspired creative project be without another of my favorite British films, Harry Potter?  Daily Prophet inspired, of course!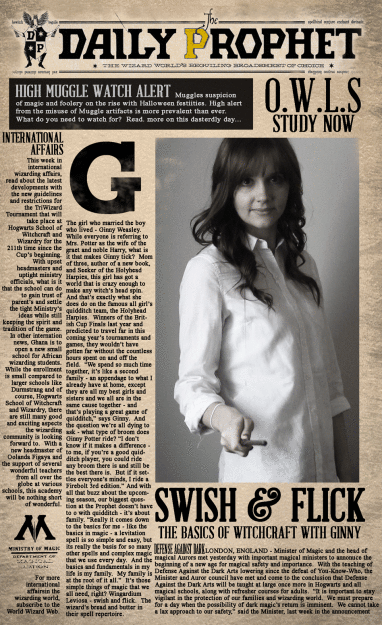 (click on the picture for animation)